OUR BUSINESS

Project consulting is not the end of our services, but merely the beginning.
Roads, Traffic & ITS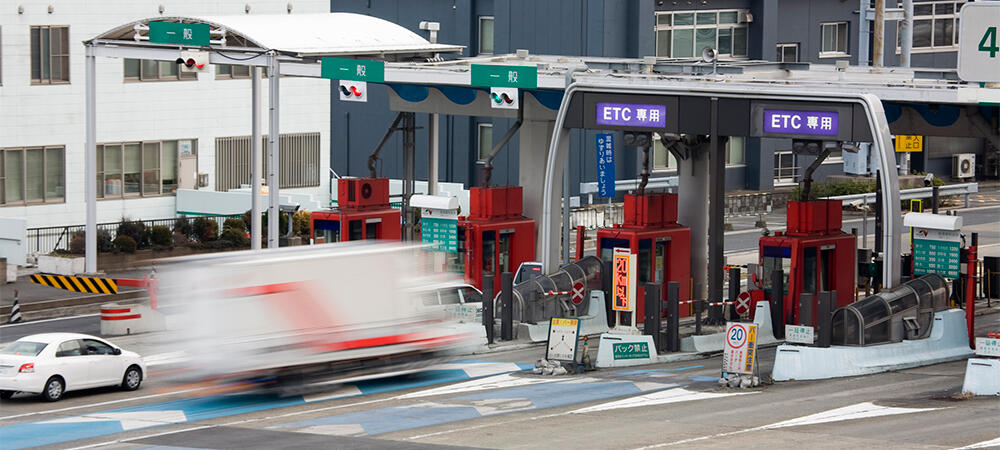 Intelligent Transport System (ITS)is now essential for roads.
As a pioneer of ITS, we are further pursuing the development of cutting-edge technology for road traffic.
Roads and bridges are not only a passageway to transport people and vehicles, they serve many other functions, including being a holding area for utilities such as water and sewage, electric power cables and natural gas, a disaster prevention zone such as fire containment in the event of fires, or alternative waterways in the event of floods. Chodai is currently working on the development of road maintenance plans, analysis of road maintenance efficacy, examination of traffic demand management, and various studies on road traffic, with the aim to efficiently and effectively utilize the various functions and roles which roads serve.
As a pioneer of ITS in Japan, Chodai has extensive experience in conducting examinations of the implementation and operation of ITS spots and ETC systems. Currently, we support a wide range of operations, such as the analysis of traffic conditions based on various probe data including ETC 2.0, and research on utilization measures that contribute to road projects and local revitalization. Meanwhile, we are also promoting new business development overseas, such as conducting surveys and operational support towards the implementation of ITS technology, and the provision of tourism information and tourism analysis based on human traffic data.